FEATURED POST
The cast and crew of the film will come aboard for a screening of the film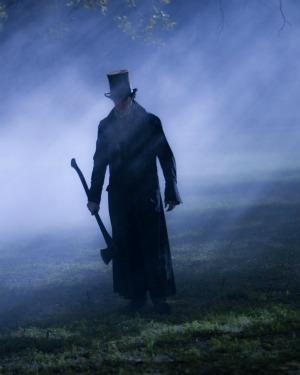 What movie do sailors see at sea? Hint: It's not "Battleship." 20th Century Fox is shipping out the stars of their President Lincoln-as-slayer-of​-the-undead flick to be screened by several thousand sailors on an aircraft carrier. Appropriately, the USS Abraham Lincoln. Just as appropriately, it's happening right after Memorial Day.
"We're extremely fortunate that the studio wants to give us an early showing," said Capt. John D. Alexander, Commanding Officer of the USS Abraham Lincoln. "It's something that we've never experienced before on this ship, and we're extremely grateful for their willingness to share this with our sailors."
In addition to screening the preview, the cast will be distributing top hats and fangs to the sailors, costume livery that will certainly confuse/frighten our enemies abroad. What could possibly be more horrifying than an aircraft supercarrier manned by top hatted vampires?
Check out an exclusive trailer for 'Abraham Lincoln: Vampire Hunter,' and get more info on the film's Facebook page: