FEATURED POST
Now this is a piece of marketing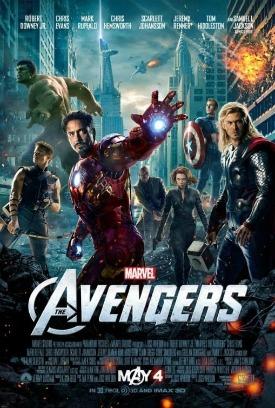 Hot on the heels of that almost
universally panned new poster
, Marvel has wisely released a new trailer for their upcoming
sure-to-be-a-blockbu​ster
superhero mash-up, "The Avengers," and it's the best piece of marketing for the film yet. The film unites the major characters of Marvel's biggest superhero properties into the classic Avengers super-group, including Robert Downey Jr. as Iron Man, Chris Evans as Captain America, Chris Hemsorth as Thor, Scarlett Johansson as Black Widow, Jeremy Renner as Hawkeye, and Samuel L. Jackson as Nick Fury, with Mark Ruffalo stepping in as the Incredible Hulk.
The group of very disparate heroes, all with very different abilities and personalities, are brought together to battle "an unexpected enemy" that we've long known includes Thor's brother Loki (Tom Hiddleston) to some extent, but that's not the only thing they have to fight. There's also the issue of so many big people (in both size and talent) fighting together for the very first time, especially when so many of them are used to toughing it out alone. That's the element of the film I'm most excited to see, and today's newest trailer puts those issues center stage. Oh, also? A lot of stuff gets blown the heck up.
"The Avengers" opens on May 4. Check out the film's latest trailer, thanks to
/Film
and
Apple
, after the break.