FEATURED POST
The Oscar-winning actor will play an Interpol inspector in the latest sequel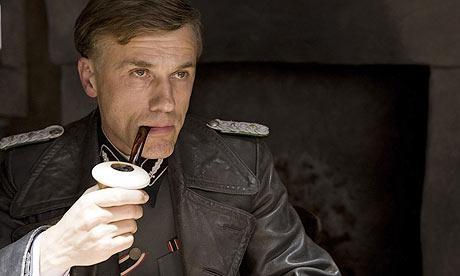 After breaking out and earning his first Academy Award as Col. Hans Landa in 2009's "Inglourious Basterds," Christoph Waltz has done a fine job of keeping himself in work, ranging from dramas ("Water for Elephants") to comedies ("Carnage"), even including Quentin Tarantino's "Basterds" follow-up, "Django Unchained."
Now,
the Hollywood Reporter
notes that Waltz could be joining the cast of the currently untitled sequel to last year's "The Muppets," which will see the famous clan take off for Europe, where they are tailed by an Interpol inspector to be played by Waltz. Once a detective, always a detective, I suppose; in fact, I'm curious if the film will necessarily take a winking approach to the resemblance.
Star/co-writer Jason Segel isn't expected to return, but director James Bobin and co-writer Nicholas Stoller are, and countless celebrity cameos will surely fall in line soon. The Swedish Chef could not be reached for comment - or, rather, his comments proved somewhat indecipherable.