FEATURED POST
Brought to you by Paramount and Magical Elves (no, I'm not making that last part up)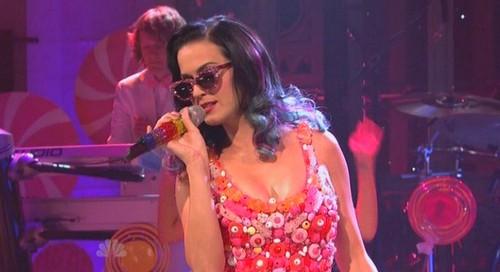 I suppose that the 3D concert movie is something of a rite of passage for the modern pop star now. The 2008 success of Disney's Hannah Montana/Miley Cyrus opus earned $65 million domestically, causing the studio to think they could repeat the success with her Disney Channel brethren, the Jonas Brothers. Alas, their 2009 movie topped out at $19 million, causing the studio to reconsider the lifespan of its cash cow.
Paramount capitalized on the trend last year, though, with the massively successful "Justin Bieber: Never Say Never," and according to
The Hollywood Reporter
, they're looking to follow it up with a 3D concert vehicle for eight-time Grammy nominee Katy Perry. Reality show mavens Dan Cutforth and Jane Lipsitz, known collectively as Magical Elves, are looking to direct the project, with Paramount's likely goal to turn the currently untitled film around for the same February release that each of the above-mentioned films had been granted.
Craig Brewer, director of last year's "Footloose" remake, will serve as an executive producer, and I can't imagine that Russell Brand will have any part in it whatsoever.