FEATURED POST
Because this is a thing that is happening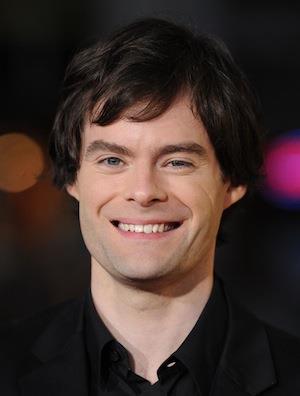 Great and/or terrible news, everybody! "Saturday Night Live" standout Bill Hader, who definitely deserves better, has apparently been tabbed to star in an upcoming "Baywatch" movie. According to
the Wrap
, Hader will play the "Hasselhoff" character, implying that he'll run around shirtless a lot and presumably do lots of other important, uh, Hasselhoff-ian stuff, too. 
"Reno 911!'s" Robert Ben Garant will direct, indicating that the film will take a not-too-serious approach to its subject matter, or treat its source material with much reverence. On the other hand, as David Hasselhoff and Pamela Anderson are rumored to have cameos in the final film, it seems safe to assume that the project won't be a straight-up parody of the original TV show either. Unless the Hoff and Anderson are cool with mocking themselves so openly. In which case...
What do you think, Hitlisters? Ashamed that anyone's bothering to make a "Baywatch" movie at all? Mortified for Bill Hader? Excited for this film, and all it's eery similarities to the "MacGruber" film, which also sent-up a famous 80's TV property? As always, let us know in the comments...