FEATURED POST
Film will mark their fifth collaboration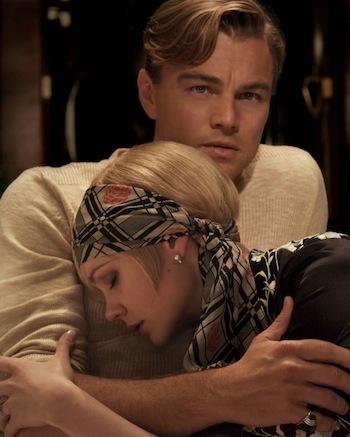 Leonardo DiCaprio and Martin Scorsese have enjoyed a long and fruitful professional relationship. Of the four films they've made together, only one ("Shutter Island") 
hasn't
been nominated for a single Oscar or, um, MTV Movie Award. Truly, their creative partnership ranks amongst the richest and most celebrated in Hollywood history. Right up there with Jimmy Stewart and Alfred Hitchcock, Mel Brooks and Gene Wilder, and Robert De Niro and, er, Martin Scorsese. 
So, it is with great excitement and fanfare that production company Red Granite has announced that Scorsese and DiCaprio will officially reunite for "The Wolf Of Wall Street," a true-to-life drama about America's real "gangsters:" investment bankers.
DiCaprio will play Jordan Belfort, a crackerjack trader who was a millionaire by 26 and in federal prison less than 10 years later. (Mr. Belfort also wrote the memoirs upon which the film is based.) The script has been written by "Boardwalk Empire" creator and erstwhile NYU professor Terrence Winter. Scorsese will direct, presumably not in 3D this time, and—naturally—take all the credit come awards time in that irrepressible, good natured way of his.
What do you think, Hitlisters? Will this be more "Catch Me If You Can" or more "Goodfellas?" Only without all the drug use and violence. Actually, scratch that. Without all the violence. (Also, how's that for comparisons? "Catch Me If You Can" and "Goodfellas?" Pretty lofty company.) Will this be Leo and Scorsese's most successful film yet? Let us know in the comments...