FEATURED POST
'Twilight' saga author discusses her next epic love story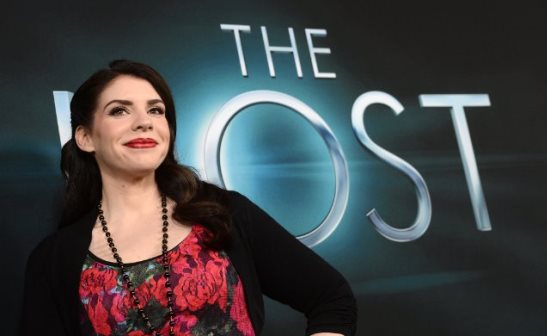 After her success with the "Twilight" series, Stephenie Meyer tackles aliens and the paranormal in her next epic love story, "The Host." The best-selling author discusses aliens, motherhood and the amazing actors who helped shape her story for the big screen.
Bing: More about Stephenie Meyer
MSN Movies: What's more fun? Aliens or vampires?
Stephenie Meyer: Well, they each have their appeal. You can have a lot of fun with vampires – there's wild superhero aspect to them. They have these amazing abilities: They can run fast and lift heavy things. With aliens, there are more limitations. So purely based on fun? I would say vampires.
What do you think will appeal to the "Twilight" fans about "The Host"?
If they like my style of storytelling, they'll enjoy "The Host." There is romance, there are some stellar performances – you've got to see Saoirse. She is unbelievable. Just to watch her be able to do this great performance is worth the price of the ticket.
Can you tell us in depth about the actors or actresses that pulled off performances that you feel were closest to how you pictured the characters when you wrote the book?
All of them did a great job, but the top honors have to go to Saoirse, particularly for her portrayal of Wanda. Wanda is not even human and she was able to create this entity which most encapsulated the character. She was able to capture this otherworldly persona and became this alien.
You have a young actor: Chandler Canterbury. Can you tell me what he brings to the film?
We've been so lucky. He's fantastic. He's like a little adult – owning his craft and completely understanding what he is doing. He's amazingly gifted. There is a scene with him and Wanda, and the relationship between them is so real. It's wonderful to have a child in this post-apocalyptic world where things can be put into perspective. For me, as a mom, it makes you take the situation so much more seriously when you see a child suffering in this world.
What characteristics did Saoirse embody that you felt was perfect for the leading role?
The main thing is that she is one of the most amazing actresses that I've had the privilege to watch and let alone work with. We knew with this role, it being so complicated, we needed someone who can just transform themselves into both of these characters.
What was the biggest change you've gone through as an author as you look back on the things you've written?
I hope I'm better and have gotten stronger as a writer. When I re-read my stuff, I think about so many things I wish I would have done differently – not so much in the story but in the way I tell it.
Are there any major changes from the book to the movie in "The Host"?
The major change is that we just had to cut out 500 pages of the novel, so it definitely is streamlined down to the essential relationships and the core story of the book. Aside from that, I feel like it gives a very true vision of the characters and their world.
Can you tell us why you chose to take on aliens as the supernatural element?
Aliens are actually much more my root than vampires. I grew up reading science fiction, fantasy. I never really read horror. Aliens are much more my realm. I've always been drawn to alien stories and movies.
What message do you want the audience to receive with "The Host"?
This story is very much about love in the full spectrum. You get to explore the love you have with the people in the place where you belong and how that can change. There's the mother love and sister that I was able to dig into.
Can you tell us about what other projects you have in the works?
I'm working on a sequel to "The Host," but I have no idea when it will be done. It's going very slowly right now because I am on the road a lot right now.
"The Host" is out in theaters March 29.