FEATURED POST
Will play Aaron Paul's best friend in video game adaptation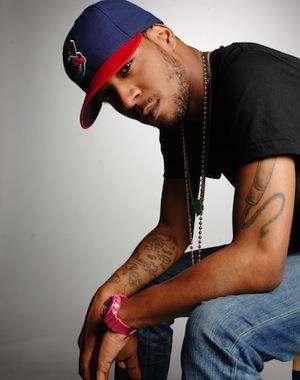 Okay, so "Need for Speed: Most Wanted"—the latest iteration of the venerable video-game franchise—isn't exactly setting the world on fire. For example, as of this writing it's sitting pretty at #67 on the App Store's list of best sellers. Which isn't bad. Still, with the "Fast & Furious" franchise going strong, and interest in the genre not exactly waning, there never has seemed a more opportune time for a "Need For Speed" movie.
Good thing, then, that DreamWorks is moving forward pell-mell with its own "Need For Speed" adaptation. According to
Deadline
, producers have just added rapper Kid Cudi to the ever-expanding cast. Known primarily for his "Man on the Moon" albums and high-profile collaborations with Kanye West, Mr. Cudi, aka Scott Ramon Seguro Mescudi, is getting increasingly involved with acting as of late. We suppose you could thus call him the anti-Drake, mirroring the Canadian
actor-turned-rapper'​s
career in reverse.
Cudi will reportedly play the best friend of protagonist Aaron Paul (AMC's "Breaking Bad"). Those eager to assess Cudi's acting skills may not have much material to judge, however as—SPOILER ALERT?—his character's possible death will potentially serve as the catalyst for the film's main plot. What makes us say that? An unofficial synopsis of the project states that the film will find Paul playing Tobey Marshall, who races from New York to L.A.—mostly in '70's era muscle cars—to avenge his best friend's death. Ominous.