FEATURED POST
Videodrone's take on the biggest, best, coolest and culty-ist releases of the week
By 
SeanAx
 Aug 17, 2012 11:06AM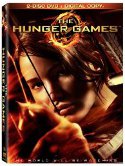 New Releases:
"The Hunger Games" (Lionsgate), the first blockbuster of 2012 and the latest young adult franchise to hit it big, debuts on Blu-ray and DVD on Saturday, August 18 (the first copies go on sale at 12:01 am at select stores). Also available on that date On Demand and Digital Download, and available at Redbox. Videodrone's review is here.
"The Raid: Redemption" (Sony), set almost entirely in an apartment building in the slums of Jakarta, is extreme action film from Indonesia that has earned s well-deserved reputation as one of the fiercest, most brutal crime thrillers around. Blu-ray, DVD, and On Demand, available at Redbox. Reviewed on Videodrone here.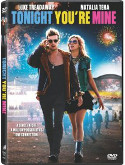 "Kill List" (IFC) is a British hit-man thriller that swerves into a jangly horror film that MSN film critic Glenn Kenny describes as "harrowing, inventive, disturbing and shudderingly brisk." Blu-ray and DVD.
"Tonight You're Mine" (Sony) is a romantic comedy shot on location in the midst of the chaos and craziness of a real-life music festival. DVD only.
Also new this week: "Juan of the Dead" (eOne), the first zombie film from Cuba, and the documentaries "Inventing Our Life: The Kibbutz Experiment" (First Run) and "Paradise Lost 3: Purgatory" (HBO). All DVD only.
Browse the complete New Release Rack here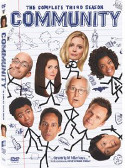 TV on Disc:
"Community: The Complete Third Season" (Sony) may be remembered as the season that this fan-favorite sitcom really gelled as the most clever comedy on TV. It will surely be celebrated as the last season with its brilliant creator/producer Dan Harmon at the helm. 22 episodes and loads of extras on three discs. DVD only. Videodrone's review is here.
"Dexter: The Sixth Season" (Paramount) pits everyone's favorite serial-killer hero (Michael C. Hall) against religious psycho "Doomsday Killer" tag-team of Edward James Olmos and Colin Hanks. 12 episodes plus supplements, Blu-ray and DVD. Reviewed on Videodrone here.
Cool and Classic:
"La Promesse" (Criterion) and "Rosetta" (Criterion), the breakthrough films from Belgian directors Luc and Jean-Pierre Dardenne, are a one-two punch of socially-engaged cinema, made with a documentary directness and a tough-love compassion. They make their respective Criterion debuts on Blu-ray and DVD with all-new supplements. Both reviewed on Videodrone here.
Blu-ray Debuts:
"Jaws" (Universal), Steven Spielberg's meticulously directed, tension filled thrill machine, is the original modern summer blockbuster. It's still one of the best, an elemental monster movie as well-tooled thriller invading the comfort zone of the suburban summer vacation. Videodrone's review is here.