FEATURED POST
Who cares?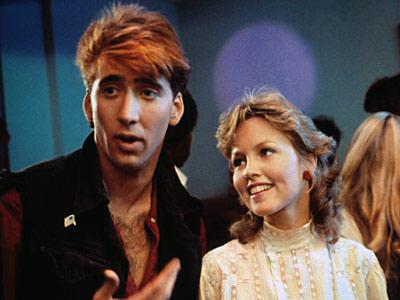 Are remakes inherently offensive? Or are they okay if they're of movies nobody ever saw in the first place? Does the source material have to be beloved in a way, or somehow important, for the idea of a remake to rub one the wrong way? 
Such are the questions raised by the news, according to
Deadline
, that MGM is remaking "Valley Girl," a nearly forgotten 80's romance most notable for introducing Nicholas Cage to the world.
MGM's plan is to turn "Valley Girl," itself ostensibly based on William Shakespeare's "Romeo & Juliet," into a musical, with the cast singing popular hits of the day. Which makes a certain amount of sense, and also makes us wonder why they haven't gone a similar route with, say, "The Wedding Singer." If they can remake "Spider-Man" after 10 years, why can't they remake one of Adam Sandler's older movies? But we digress. 
Expect the new "Valley Girl" to move forward in relative obscurity, unperturbed by the angry pontificating and gnashing of teeth—usually on online message boards—of upset fans. (By which we mean to imply that "Valley Girl" doesn't have any fans to upset. Ha!) At least until word leaks that they've cast that guy from that movie that everybody hated. Than all bets are off.
Anyway, what other films could Hollywood remake/turn into musicals without anyone noticing or caring? Any 80's remakes you'd really like to see? Our vote is for "The Princess Bride," but only to update that film's execrable production values. Although, the chintzy sets, horrible music and terrible special effects do lend themselves to the film's considerable charms...