FEATURED POST
Director talks about exactly when next film will be set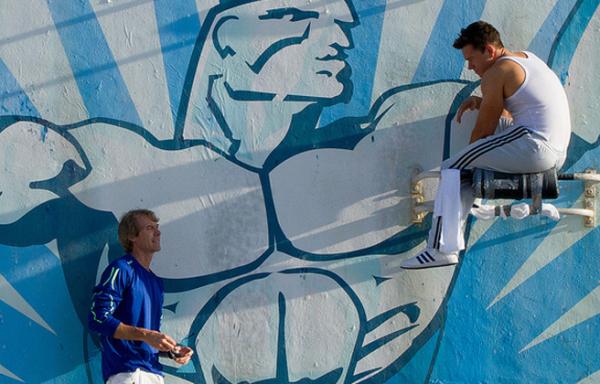 Now that "Transformers" filmmaker
Michael Bay has confirmed rumors
that his "Pain and Gain" star Mark Wahlberg will headline the (still boggling) "Transformers 4," the director seems much more comfortable chatting about the upcoming project. In a brief interview conducted with
TMZ
 (via
ComingSoon
), Bay reveals one of the first hard-and-fast details about the project, namely
when
exactly it will be set.
Bay tells TMZ that "the movie is going to continue four years from the attack on Chicago, which was in the last movie ["Transformers: Dark of the Moon"]. It's going to have the same lineage, but it's going in a full new direction. It actually feels very natural how it's going in that direction...We're doing a lot of things that are really going to make it fresh and feel new." While we still don't know much about the actual plot of the film or what sort of character Wahlberg will play, Bay himself believes that the actor will "re-invigorate the franchise," making it obvious that the filmmaker seems intent on injecting some freshness into the series.
Bing: 
Michael Bay
 | 
Mark Wahlberg
"Transformers 4" is set to begin filming next spring. With Wahlberg's involvement already locked, perhaps we can expect more casting news to roll out sooner, rather than later. Any idea who else you'd like to see in the film? Any former "Transformers" stars you'd like to see return?
"Transformers 4" will open on June 27, 2014. Bay and Wahlberg's current collaboration, "Pain and Gain" will open on April 26, 2013. If you're not familiar with this
less-prone-to-explos​ions-and-robots
project, why not spend some time reading the unbelievable true story that it's based on, thanks to Pete Collins' exceptional
series of articles from the Miami New Times
? Trust us, it's different than what we've come to expect from Bay.