FEATURED POST
Film will star Karl Urban, and probably be horrible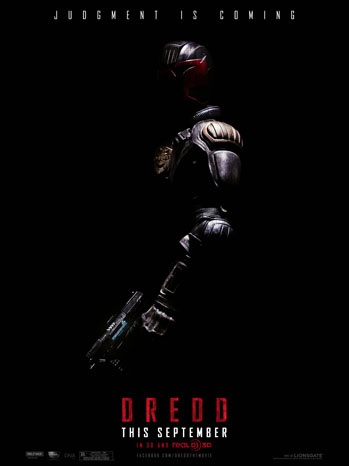 When the Sylvester Stallone-starring (a.k.a. original) "Judge Dredd" debuted on home video way back in 1995, I (somewhat innocently) tried to rent a copy of the VHS from the local video store. Only to be turned away for being "too young." I went home crying, as was my wont. So what if I was only 11? I'd rented R-rated movies before! Why was the cruel man behind the counter choosing then to draw the line? I was insulted, betrayed, and heartbroken. In retrospect, the video store clerk was probably just trying to save me the $3.50, and a headache. For all of its charms—like, for instance, those of the eternally effervescent Diane Lane—"Judge Dredd" simply wasn't good. Actually, it was (generally regarded as being) kind of awful.
So, why would anyone remake "Judge Dredd?" Perhaps the original missed the point, or missed many opportunities for humor, satire, and/or political/social commentary. Maybe there was room for improvement. But did that mean it had to be done again? Following the same logic, could we be facing remakes of "John Carter" and "Battleship" in 17 years time? I shudder to think.
Anyway, here's the new poster for "Dredd," the Pete Travis-directed quasi-remake that will star Karl Urban ("Star Trek," "The Lord of the Rings") as the titular
judge/jury/execution​er.
Which will come out in September, and presumably feature lots of scenes of men (and women!) in fashionably futuristic body armor shooting people in the face. Huzzah.