FEATURED POST
With the hero's popularity on the rise due to 'The Avengers,' maybe?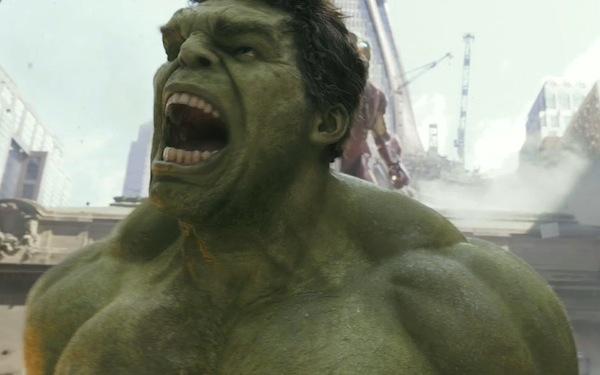 "The Hulk" has already been rebooted once in the past ten years. Both the original, Ang Lee-directed film and its Edward Norton-starring successor failed somewhat spectacularly at the box office. And not because they weren't good. More because they were riotously expensive, and—okay—also kind of mediocre.
Still, due to "the Avengers," the Hulk's popularity is skyrocketing. Could the character eventually get another solo movie, all to himself? According to
the Playlist
, yes and no. Marvel execs have a reboot of the 1970's
TV show
 planned, but any future cinematic adaptation would of course depend on said TV show's popularity. Either that, or maybe they'll just make another movie, starring Mark Ruffalo this time, in 2015. Because why not? They certainly don't have anything else planned for release that year, or, really, anything better to do.
What do you think, Hitlisters? Should the Hulk get another chance at movie stardom? We think Eric Bana's "Hulk" was actually pretty badass, minus the weird family backstory, the main villain, the mutated dogs, the film's nuclear climax, and everything to do with Nick Nolte's character. Basically what we're saying is that Nick Nolte—plus Ang Lee's seemingly unhealthy obsession with Shakespearian family relations—ruined that movie. As far as the Hulk ripping the turret off of one tank and using it to beat the snot out of another tank? Fantastic. We were also huge fans of Jennifer Connolly. We have, hmm, perhaps less kind things to say about Edward Norton's version. Except for its bracing lack of mutated dogs. Anyway.