FEATURED POST
Project features an all-black cast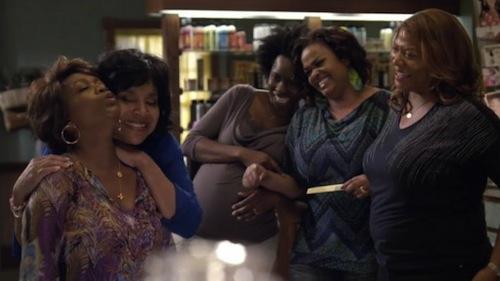 Herbert Ross' 1989 film version of Robert Harling's lady-centric, Southern fried play "Steel Magnolias" featured an all-star cast that would still be impressive today. The film included such talents as Sally Field, Dolly Parton, Shirley MacLaine, Daryl Hannah, Olympia Dukakis, and Julia Roberts as the core six ladies, along with male stars like Tom Skerritt, Sam Shepard, and Dylan McDermott. The film is an enduring "new classic" and has remained watchable, quotable, and relatable for over two decades.  
So, of course it's being remade. This time around, the film has been adapted by screenwriter Sally Robinson and director Kenny Leon, both TV movies veterans, which will certainly come in handy for the film, which is set to be an "original" Lifetime television movie. While a remake of "Steel Magnolias" might seem totally unnecessary, Leon's project will surely benefit from its somewhat inspired gimmick - it features an all-black cast, including Queen Latifah, Alfre Woodard, Phylicia Rashad, Jill Scott, Adepero Oduye, and Condola Rashad (Phylicia's daughter).
Beyond that change, however, it appears that this round of "Steel Magnolias" is just about the exact same movie as the 1989 version, so it's lucky then that they have that special casting hook to attempt to set it apart from the original. And, Queen Latifah, talent that you are, you are no Sally Field.
Check out the first teaser trailer for the new "Steel Magnolias" over at
Lifetime
.