FEATURED POST
May join the Guy Ritchie-directed film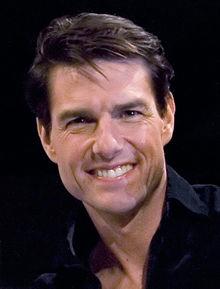 Why is it that "The Man From U.N.C.L.E." is such a hot property? For an old TV show that nobody under the age of 50 has heard of, let alone seen, there sure is a huge groundswell of desire to turn it into a movie. Is it just because it's an existing property with a vaguely marketable premise? What's so great about two secret agents named Napoleon Solo—okay, that's a pretty awesome name—and Illya Kuyakin—not so much, there—one American, the other Russian, fighting evil dudes with wit, charm, and myriad gadgets? Sigh...
Stephen Soderbergh and George Clooney were both previously attached to a "The Man From U.N.C.L.E." adaptation, before they decided they a) had better things to do, like retirement, and b) were too injured and in need of surgery to take on such a physical role, respectively. The project is now in the hands of "Sherlock Holmes: Game of Shadows" director Guy Ritchie. And—at least according to
Deadline
—none other than Tom Cruise is currently circling the project, considering it as his next undertaking.
Cruise seems only interested in potential franchises of late, what with "Mission: Impossible" proving ever-lucrative and even minor hits like "Jack Reacher" garnering sequels. His other upcoming projects include a fifth "Mission: Impossible," "All You Need Is Kill" with "The Bourne Identity's" Doug Liman, and the post-apocalyptic "Oblivion." Due to its post-apocalyptic setting, "Oblivion" seems the least likely of these projects to turn into a franchise, although you can never count it out; "Mad Max" had two sequels, way back when, on a similar premise.