FEATURED POST
Are you fan enough to spring for a $500 set this fall?
By 
SeanAx
 Jul 31, 2012 12:42PM
How much Potter does one muggle need?
On September 7, Warner Home Video will release "Harry Potter Wizard's Collection," a 31-disc collection that includes  three editions of each film – on Blu-ray, DVD, and Ultraviolet – plus both 2D and 3D versions of "Harry Potter and the Deathly Hallows – Part 1" and "Part 2," and that doesn't even touch on the supplements and goodie bag of memorabilia.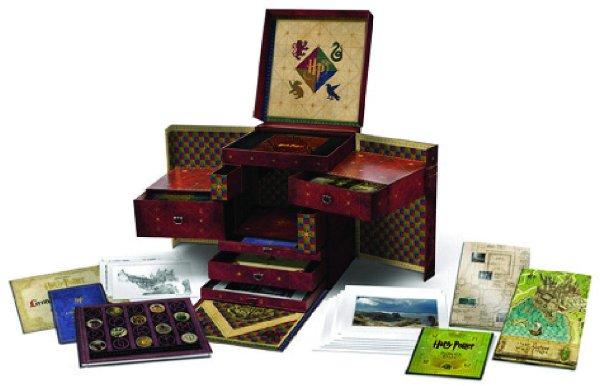 Along with the extras from the previous special edition releases -- commentaries, featurettes, interviews and such -- there are bonus discs for both parts of "Deathly Hallows" featuring the final installments of "Creating the World of Harry Potter" and bonus disc with four hours of featurettes exclusive to this box set.
But wait, that's not all! If you order now, you get the movies and the bonus discs in limited-edition giftbox packaging, plus eight movie memorabilia items straight from the vaults of Gringotts! (Okay, I made that Gringotts bit up, but the rest is true.)