FEATURED POST
But will we ever get to see the film?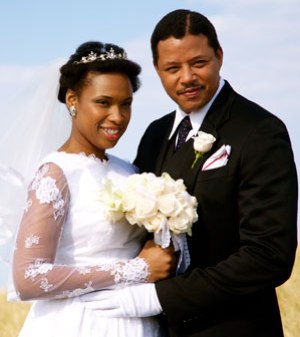 Despite a critically-lauded cast and a compelling subject matter, Darrell Roodt's Winnie Mandela-centered biopic, "Winnie," premiered way back at the 2011 Toronto International Film Festival (yes, we just finished up with the
2012
Toronto International Film Festival) and is still without an American distributor. So what's the hold up?
Starring Oscar-winning actress Jennifer Hudson as Winnie Mandela and Terence Howard as Nelson Mandela, the film is based on the biography by Anne Marie du Preez Bezdrob and has been adapted by director Roodt and Andre Pieterse. 
The film follows the life story of Winnie, tracing her life from her childhood to meeting her husband to their involvement with apartheid activism to her husband's imprisonment. Though the casting of Hudson and Howard was met with derision from both movie fans and South African citizens, the film itself certainly looks well-made and stirring, as its first trailer shows, but it's worrisome that such a project would be met with such little fanfare and interest.