FEATURED POST
'We're not making some superfluous movie that needs this or that and a romance to get it done.'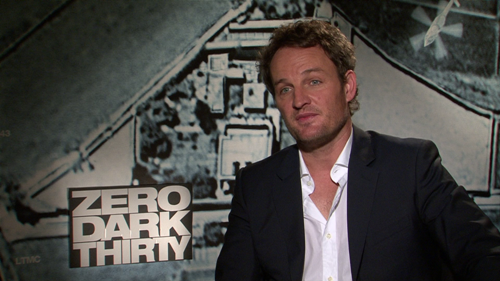 Broad-shouldered with a majestic corona of curly hair, Jason Clarke is far removed from Dan, the tough-but-taciturn CIA field man and interrogator who later becomes a suit-clad desk man to save his soul and sanity in Kathryn Bigelow's "Zero Dark Thirty." We spoke with Australian-born Clarke in New York about history, secrets and serving the film by underplaying the part.

MSN Movies:  I was talking to Miss Bigelow and I was saying this isn't a 'whodunnit'; we know what happens.
Jason Clarke: Yes.
It's a how done it.
Yes.
It's all of the hidden material.
Very good. Yeah.
I'm curious, what did you learn making this that you didn't know about the empirical facts of Osama bin Laden's death?
The whodunnit?
Yeah.
BING: Jason Clarke l 'Waterboarding'
I didn't know there was a girl at the heart of it. I remember going and reading the script for the first time when Mark (Boal, Screenwriter) handed it to me with such secrecy because it was so well-researched. I didn't know all the people that did it. We all know what happened or we all think we know what happened. This is where it starts; this is where it ends. And what Mark wrote and what Kathryn brought to the screen so amazingly is how it happened, and who did it, and the day-in, day-out of all these people, and the excitement, and the danger, and the courage, and conviction, and selflessness of these people, of everybody involved. She takes you right there, you know?
One of the great about the movie is that in a lot of ways, despite the fact that there are guns and danger, it's a movie about people at work.