FEATURED POST
Actor is apparent first choice for 'Robopocalypse' lead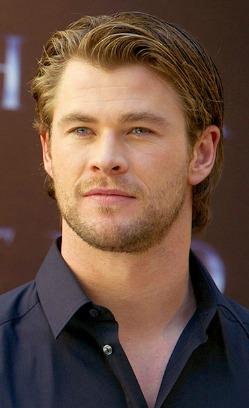 Aussie actor Chris Hemsworth has become Hollywood's go-to guy when it comes to directors in need of a talented
and
physically imposing leading man to star in their biggest tentpole films. He's already been Thor in both "Thor" and "The Avengers" (and the "Thor" sequel and the assumed "The Avengers" sequel) and the Huntsman in "Snow White and the Huntsman," but now Deadline reports that he might be doing battle as a Spielbergian hero.
The outlet reports that Hemsworth is Steven Spielberg's first choice for his next (massive) film, a cinematic adaptation of Daniel H. Wilson's novel "Robopocalypse." The director reportedly met with Hemsworth to discuss the role and is now eager to set him to star, though there is no official word and no offers have been made.
Spielberg has been attached to direct the film since 2010, though the book wasn't even published until 2011. It (obviously) centers on a worldwide apocalypse brought on by a robot uprising. The book is crafted as an oral history by survivors of "Zero Hour" (the precise time that the world's machines turn on humanity, led by an artificial intelligence that goes by the name "Archos"), a scattered group of people bent on gathering together and ultimately fighting back against the machines. The film's first script was penned by Drew Goddard ("The Cabin in the Woods") and was recently rewritten by Kario Salem.
"Robopocalypse" is set to open on April 25, 2014 through a partnership between Disney, Fox, and DreamWorks. If you're interested to see a bit of what Wilson's book has to offer, you can read a few pages of it over on
Amazon
.