FEATURED POST
Who? He's the guy who directed the last four 'Harry Potter' flicks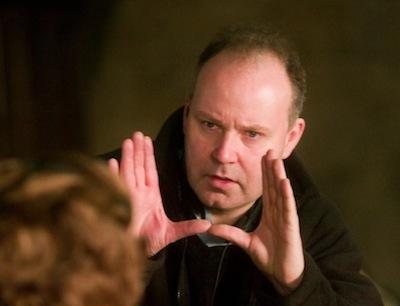 There will be no reunion between Emma Watson and David Yates, her director on the last four "Harry Potter" films. 
Mr. Yates had been scheduled to direct Watson in "Your Voice In My Head," a drama based on Emma Forrest's best-selling memoir. Watson was to play a young woman who attempts suicide before being saved by a New York-based psychiatrist who's dying of cancer. According to
Deadline
, a vague personal situation and even vaguer "scheduling conflicts" will now preclude Mr. Yates's involvement.
As huge fans of Ms. Watson, we're hoping the project moves on without him. Although Yates had distinguished himself by not making a total hash of "Potter"—unlike, say, certain other directors, whose names may or may not sound like "Schmike Blewell" or, fine, I'll just say it, Chris Columbus—he remains relatively untested outside the realm of Hogwarts and acclaimed BBC miniseries. All of which is to say, we're not entirely sure if he's really a good director, with a unique voice or talent—e.g., Christopher Nolan or Quentin Tarantino—or if he's just a skilled craftsman who's proven himself to be particularly adept at taking notes from the studio, wrangling enormous casts and crews, and getting the FX department to finish their work on time.
What do you think, Hitlisters? How does Yates rate as a director? Are you eager to see him prove himself outside the "Potter" universe? And what of Watson, for that matter? Does she have a future as an actress? Or will she forever be pigeonholed as Hermione Granger? As always, let us know in the comments.