FEATURED POST
We chat with the Flight of the Conchords' Bret McKenzie about his Oscar chances, 'The Muppets' and who he'd cast with Tom Waits and Lady Gaga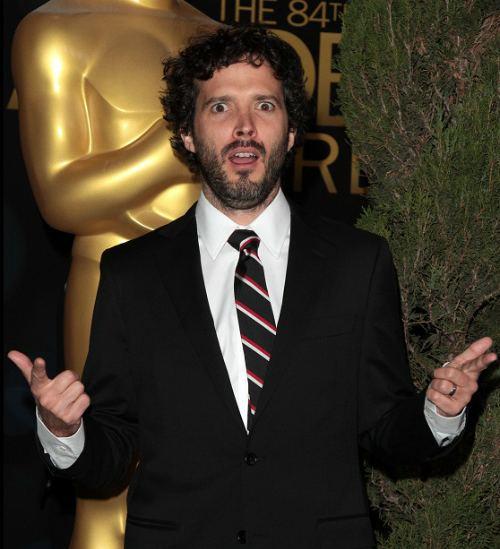 One of the year's most well received films, "The Muppets" earned praise from critics and audiences alike for revitalizing the fanciful felt franchise without selling out the essential innocence the Muppets made their name with. Nothing has defined the multi-decade success of the Muppets more than the music, so when they went in search of the next "Rainbow Connection," they turned, naturally, to Bret McKenzie, one half of New Zealand's fantastic comedy rock duo Flight of the Conchords. Bret took a few minutes to chat with us about getting nominated for an Oscar (for the song "Man or Muppet"), working on "The Muppets," what's next for Flight of the Conchords and more.

MSN Movies: What does it mean to you to be part of the Muppets' long history?

Bret McKenzie: It's a huge honor to be amongst the list of great song writers. I mean, Paul Williams and Kenny Ascher set an amazing bar, really, and I was very intimidated going on the job because of that, but I guess it worked out OK.

Were the Muppets a big influence on you as a kid?

Yeah, I loved the Muppets growing up, and actually my school did a performance of the musical "Bugsy Malone," which Paul Williams wrote. We did a stage show of that and I played Bugsy Malone when I was about 16. So I was very familiar with Paul Williams' songs. He's a great tunesmith.

What did you think when you heard you'd been nominated?

I knew there was a small chance because we were on the list. There were like 39 songs, so I was hopeful. When I woke up in New Zealand and found out I was amazed. And then when I found out there were only two songs I thought there'd been a mistake ("Real in Rio" from "Rio" is the other song nominated). And then I thought, 'The chances of me winning an Oscar could never be better.'

Does that increase or decrease the pressure?

I think it possibly increases the pressure. I'm closer. It's been a very surreal couple of weeks.

Are the Oscars on the radar in New Zealand? Is there more interest this year with a native son being nominated?

Yeah, the Oscars get played in New Zealand. Especially when "The Lord of the Rings" is involved. But yeah, I think New Zealand will be picking it up. My family are going to be watching.

How was working on "The Hobbit"?

It was just a small cameo part. I did it in the middle of last year.

You're playing a different elf from the one you played in "Lord of the Rings."

A different elf, yes. This one is more three dimensional. My ears will come floating across the crowd. My pointy ears.

How is it different writing for the Muppets than for the Conchords?

It was actually very similar. It's a similar process, except that the Muppets' songs had to be cleaner, obviously. I had to take out lines about, for example, mother-froggers. And instead of writing for myself to sing I was writing for other people. That was probably the biggest difference. Like writing a rap for Chris Cooper. And writing songs for Miss Piggy and trying to figure out where she can sing. A lot of them tend to have limited ranges. If Miss Piggy goes too high she sounds like a little squeaky mouse, and if she goes too low she sounds like a dude.

Which, in fact, she is.

Which she is. She sounds like the dude that she is.