FEATURED POST
Consider this project put in a corner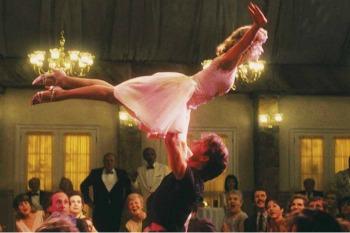 It's fair to say that no one was necessarily thrilled about Lionsgate's remake of 1987 "new classic" film "Dirty Dancing." Sure, it was set to be directed by Kenny Ortega - best known for his work directing the "High School Musical" films but also recognizable as the actual choreographer behind the original - but not much else about the reboot really zinged. There was no cast in place (and even Ortega's relationship with "HSM" star Zac Efron didn't look like it would pan out for an Efron casting, and even fans of Efron would be nuts to think he could take on an older bad boy role like Patrick Swayze's Johnny Castle) and the script was coming from Maria Maggenti (best known for older-skewing romances and as one of the
four
people it took to pen "Monte Carlo"). There was a bit of pick-up in interest when "Glee" co-creator Brad Falchuk came on board in April to rewrite the script, but that's been just about the only buzz-worthy thing about the project.
And apparently Lionsgate agrees with that assessment, as the studio has now pushed the film back to 2014 after previously setting it up for a release sometime next July. It even seems possible that the film won't even tap into 2014, as the studio has demurred from announcing a new official date.
Despite all that,
Deadline
reports that they've been informed that some young talents did audition for the film. Clearly, though, the likes of Lea Michelle, Liana Liberato, Nikki Yanofsky, Luke Grimes, Justin Gaston, and Derek Hough were not enough to get Lionsgate moving and grooving on this one.
Do you have any interest in seeing a remake of "Dirty Dancing"?