FEATURED POST
Maybe...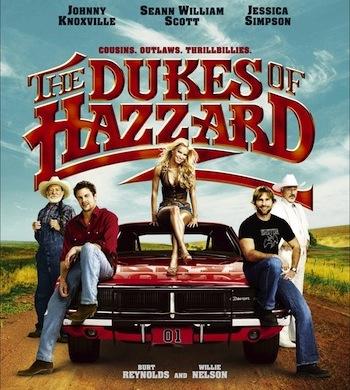 According to
The Hollywood Reporter
, Warner Bros. has hired Jody Hill ("Observe and Report," HBO's "Eastbound and Down") to direct an as-yet untitled action flick set in the 1970's South about a pair of outlaws. Who may or may not crack wise, hang out with girls who wear jorts, and drive around in a hot-rod Dodge Charger.
Will the film, described as an oblique homage to the slick action of Sam Peckinpah ("The Wild Bunch," "The Getaway"), become a gritty remake to "The Dukes Of Hazzard?" Billy Gerber, who was a producer on the recent Seann William Scott/Johnny Knoxville-led remake, is also attached to co-produce this project. So... Maybe?
What do you think, Hitlisters? Is it too soon to reboot such a stale concept? Will this latest Hollywood trend of "gritty, realistic" remakes and reboots ever end? (See also: "Snow White and the Huntsman," "Batman Begins," "Casino Royale," "The Muppets," etc.) Or would a completely serious, more violent, darker take on "Dukes of Hazzard" be unequivocally awesome, and should we all just shut up already? And who could they get to play the titular duo? Seann William Scott and Johnny Knoxville, perhaps? What're they up to these days, anyway?