FEATURED POST
Intriguing thriller sees actor as an ex-CIA agent under the gun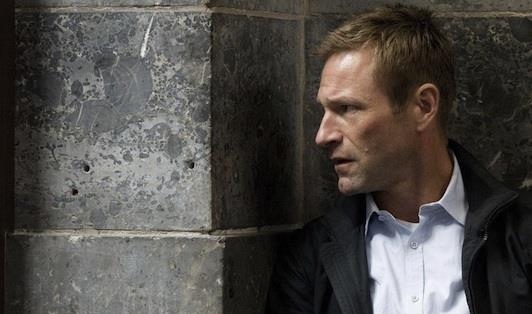 Here's a general movie rule: don't ever go up against an ex-CIA agent. Too bad the villains of Philipp Stolzl's "Erased" never learned that particular rule. In the Arash Amel-penned actioner, Aaron Eckhart plays Ben Logan, a former black-ops CIA agent who is attempting to get his life back on track in an above-board manner, taking a job as an engineer and reconnecting with his teen daughter (Liana Liberato). But Ben has somehow landed in the middle of an international conspiracy that may or may not have something to do with his former career (read: definitely has something to do with his former career).
The film's first trailer lays out the project's intriguing plot, introducing us to Ben's normal workday, then ripping the rug out from underneath him when he comes to work one day, only to discover that - oops! - his company no longer exists and, by all accounts, never has. What's going to disappear next? If the baddies have their way, it will be Ben who is "erased." Again, too bad he's an ex-CIA agent with some serious skills and a built-in resistance to taking things laying down. 
Sound somewhat familiar? The film used to be called "The Expatriate," a far better title, but one perhaps not "action-y" enough for wide release.
Watch the first trailer for "Erased," thanks to
Yahoo! Movies
, after the break.