FEATURED POST
'What happened with "Cabin" has been ... bizarrely serendipitous.'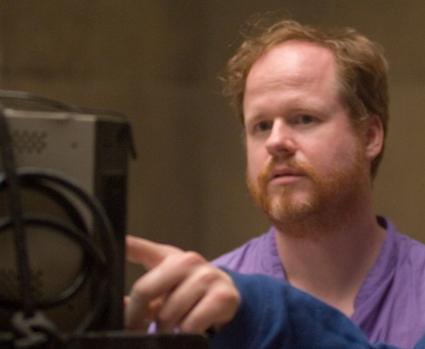 The co-writer of Drew Goddard's "The Cabin in the Woods" needs almost no introduction -- it's Joss Whedon's world; we just live in it. The creator of "Buffy the Vampire Slayer" and "Serenity" -- as well as a writer on "Toy Story" and "Alien: Resurrection" -- Whedon's also working on a small, intimate art-house film called "The Avengers," the let's-get-the-band-t​ogether Marvel Comics film that sees an all-star cast band together to fight ... something. We spoke in Austin about "The Cabin in the Woods" -- its long-delayed release, the nature of horror films, and about not necessarily having to self-edit to preemptively save someone else's money. There are, of course, no 'spoilers' below; anyone who would spoil "The Cabin in the Woods" deserves to go to the cabin in the woods. …

MSN Movies: What would you recommend people do before seeing "The Cabin in the Woods?" What should they watch? What should they read? What should they drink? Any prescriptions or over-the-counter medicines you'd recommend?
Joss Whedon: They should do fifty sit-ups. They should read "Anna Karenina", and they should drink absinthe. Then I think the movie will make perfect sense.
You said that as if it's what you'd recommend for every social circumstance.
Actually, yes. In general in life that's what you should do, before anything, before any movie. A lot of people have asked me and Drew, "Did you do research for this movie?" We're like, "What are you talking about? We love horror movies. We've lived our lives. We love conspiracy movies from the seventies. We love all movies." That was our research. I don't feel like anybody needs to do much to see this. What I love about the movie is I feel that it's a fresh take. I feel that it's unexpected. People will be surprised by it, but ultimately, it was also familiar ground. It's already in our lexicon. That's part of why we made the movie. It's a dialogue with American culture. Anybody who's been living in the world and enjoys jumping out of their seat every now and then has already done their homework, but should still do their absinthe.
Yesterday with Mr. Goddard, the question came up: Is it better to process those things in that kind of unconscious, generalized, mile up view way when writing or watching this, just so that you get the broader bigger outlines of things?
The outlines, that's really for me and Drew to worry about. Watching it you should be in the trenches. It should be a visceral experience. As much as we can intellectualize what we do when we do and we do that, we're very specific about what we want to say in the film, what we want the audience is not to know that. We want them to go "Eek! Wonderful," and then later on go, "Wait that actually had meaning and texture. I was too busy enjoying myself to notice that."
It was very reminiscent of "Funny Games," another great horror film about watching horror.
That's awesome. That's literally a movie that I would not watch. Two things that I cannot abide are nihilism and home invasion. ...