FEATURED POST
Wrong, so very wrong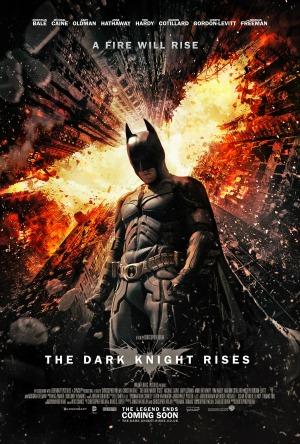 Somehow, some way, the marketing team over at Warner Bros. has managed to craft yet another trailer for Christopher Nolan's "The Dark Knight Rises" that we can only hope doesn't give away too much about the final chapter in his Batman franchise. At the very least, most of the cuts of this last trailer are quick enough to lend themselves to being barely processed. Very clever!
This final trailer (supposedly) plays a bit like a greatest hits version of everything we've seen before, with flashes and glimpses of just about every major character (with lots of attention paid to Joseph Gordon-Levitt, and not so much paid to Anne Hathaway), tons of explosions,
a lot of driving
, and Tom Hardy's Bane looking menacing but still almost totally inscrutable. Yet, at this point, you probably know if Nolan's Batman mythos is for you, and if you're a "Dark Knight" fan, you've likely made your plans to see the film. This is just icing on the cake for those already anticipating the production and more of the same for moviegoers who don't get what all the fuss is about. Personally? I'm looking forward to this last film, but my expectations have been somewhat lowered after the deluge of marketing we've received. I hope to be proven wrong.
"The Dark Knight Rises" opens on July 20. Check out
another
trailer for the film, thanks to Nokia (?) and
Film School Rejects
, after the break.