FEATURED POST
Will the rest of the Apatow crew pop up?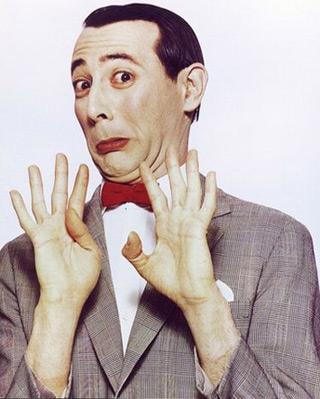 Paul Reubens has been teasing a new Pee-wee Herman feature for years now, but the recent resurgence of the character and its popularity (including a recent live stage show version of "The Pee-wee Herman Show") have helped propel the dream into reality. At a recent press junket for the new show, "TRON: Uprising," Reubens revealed that the film is moving forward with the help of a big name.
ComingSoon
shares that Judd Apatow will be producing the film, which Reubens has penned with actor/writer Paul Rust. 
Moreover, Reubens reports that the film is ready to go imminently, saying regarding filming, "That's any minute, supposedly...It's going great. We have a meeting this coming week. We just did a very quick little rewrite on it. As far as I know it's getting shot very soon."
This feature will be the third Pee-wee feature, following 1985's "Pee-wee's Big Adventure" and 1988's "Big Top Pee-wee." Apatow last produced "Wanderlust" and "The Five-Year Engagement," and will next produce and direct the sort-of sequel to "Knocked Up," "This Is 40." He's long been a hands-on producer, so unlike other producers who don't get too involved with their films, Apatow will likely have a real say in what the final Pee-wee product looks like. 

Are you excited for a new Pee-wee adventure? What do you think Apatow will add to the experience?