FEATURED POST
Former 'Doctor Who' could wind up punching Thor in the face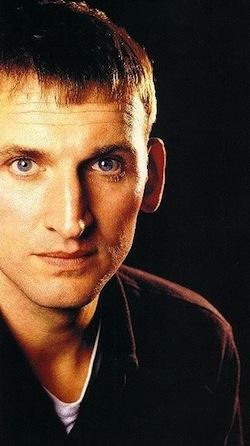 If there was any consensus—critical or otherwise—about last year's "Thor," it was that the titular hero didn't spend enough time getting punched in the face/punching people in the face. And maybe that's because Loki was such a transient villain, hiding behind his grand illusions and preferring to let that giant, flame-spewing robot thing fight for him. In any case, it seems as though "Thor 2," a.k.a. "Thor: The Dark World," will strive to solve all that, as producers are reportedly hot after well-known baddie Christopher Ecclestone ("28 Days Later," "G.I. Joe: The Rise of Cobra") in the villainous role of Malekith the Accursed.
For those who don't know, Malekith the Accursed is the leader of the Dark Elves of Svartalfheim, which is just as incredibly dorky as it sounds. His main powers are the usual melange of super-human everything, plus flight, teleportation, shape-shifting, and magic. In the comics, he brushes up against Thor when trying to steal the Casket of Ancient Winters, which is one of those standard Marvel MacGuffin's, like the Tesseract from "Captain America: The First Avenger," that has the inexplicable power to destroy the entire world, so why does it exist? Sorry, the Casket of Ancient Winters actually contains the power of infinite coldness, or something, which would actually make it rather convenient to have in this post-climate change world. Hmm, could the real villain in "Thor: The Dark World" actually be global warming? Probably not. You can't punch global warming in the face.
What do you think, Hitlisters? Hopeful that Eccelston's casting means more face-punching in "Thor 2"? Excited to see the mischievous villainy of Malekith the Accursed finally (finally!) brought to the big screen? Or is your heart really set on voraciously devouring all the Malekith the Accursed/Thor slashfic that will inevitably sprout up after the film's debut? As always, let us know in the comments...