FEATURED POST
Or just some Apple fan art?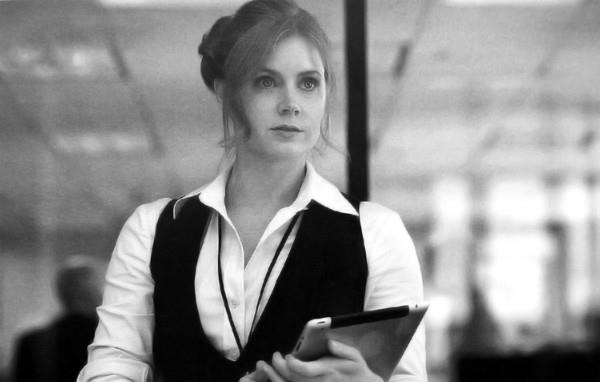 While there's been no secret that Zach Snyder's upcoming Superman film, "Man of Steel," is set to update the Supes mythos and modernize the superhero, it's still a bit jarring to see his lady love, Lois Lane, looking chipper and intelligent and holding...an iPad? If this new still from the film is to be believed, Lois (played by Amy Adams) is a modern dame who seems to have jettisoned her notebook in exchange for some high-tech gadgetry. Perhaps she likes "Angry Birds"?
This is certainly one way to go modern with the film, but otherwise, Adams looks pretty classic in the role of the plucky lady reporter. She'll join other famous Lois Lanes like Dana Delany, Teri Hatcher, and Margot Kidder in the iconic role, and we can't wait to see what she brings to the table. Thanks to 
Desde Hollywood
 (via 
Bleeding Cool
) for the still.
"Man of Steel" opens on June 14, 2013.