FEATURED POST
Next film from writer-director Scott Cooper ('Crazy Heart')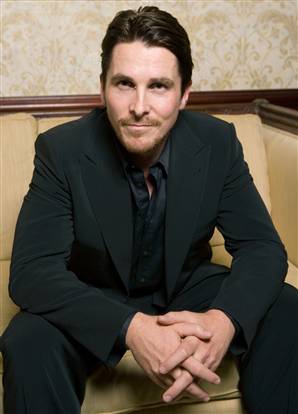 While movie-goers everywhere are rabid with anticipation for Christopher Nolan's final chapter in his Batman franchise, this summer's "The Dark Knight Rises," star Christian Bale is currently working on no less than three new projects that, while not likely to garner the financial success of last Batman film, could very well get him some hefty critical nods. Bale has been working on Terrence Malick's next two films - the tentatively titled "Lawless" and "Knight of Cups - for a few months now, but it is his most recent project that could earn the actor another Oscar.
Bale has officially signed on for writer-director Scott Cooper's next project, a highly buzzed-about script first penned by rising scribe Brad Ingelsby, called "Out of the Furnace." Cooper is still a new director, with "Furnace" marking only his second directorial effort - but his first film, "Crazy Heart," was a critical success, and the project that earned Jeff Bridges his first Oscar. The film has assembled a very talented cast beyond just Bale - including Casey Affleck, Zoe Saldana, and Sam Shepard. 
The film is billed as "a drama about fate, circumstance, and redemption. Russell (Bale) and his younger brother (Affleck) live in the economically depressed Rust Belt, and have always dreamed of escaping and finding better lives. But when a cruel twist of fate lands Russell in prison, his brother is lured into one of the most violent and ruthless crime rings in the Northeast - a mistake that will almost cost him everything.  Once released, Russell must choose between his own freedom, or risk it all to seek justice for his brother." Saldana will play Bale's love interest and Shepard will be Russell and Rodney's (Affleck) uncle.

Produced by Relativity Media, the company's Co-President Tucker Tooley has said in a recent press release, "This is a meaty script with characters as strong as they are complex, and we needed powerhouse actors who complement the story. Christian, Casey, Zoe and Sam each approach everything they do with heart and conviction. We can't wait to see what each of them brings to this film."
The film will begin production later this month - just in time to get the film into theaters for Oscar buzz?