FEATURED POST
'Horrible Bosses' co-stars to reunite?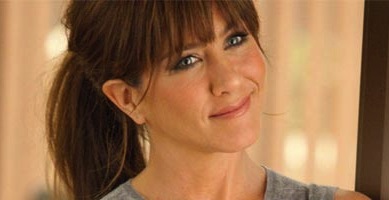 Jennifer Aniston and Jason Sudeikis are in negotiations to join "We're The Millers," a supposedly "Vacation"-esque comedy about a drug dealer who enlists the help of a prostitute and some juvenile delinquents to pose as his family so he can smuggle 1,000 pounds of marijuana across the country in an RV. Sudeikis would ostensibly play the drug dealer, Aniston his fake wife. No word as yet as to who would play their fake kids.
Clever conceit for a comedy? The (potential) talent attached gives us hope. Still, it's not too difficult to surmise where the story might go. For example, the two leads end up falling in genuine love, and put aside their criminal ambitions to start a real family with the runaways they've enlisted to "play" their sons. Since the screenplay was written by Bob Fisher and Steve Faber, the team behind "Wedding Crashers," that doesn't seem all that implausible. And since David Heyman ("Harry Potter") is one of the listed producers, could Daniel Radcliffe play one of their delinquent children?
Probably not. There's a better chance that the finished film ends up featuring a cameo by one (or two) of Sudeikis and Aniston's "Horrible Bosses" co-stars. That is, assuming the pair actually agrees to star in the film. Here's hoping. And, as always, we'll bring you more details as they become available.