FEATURED POST
Studio hires 'Trance' screenwriter to pen upcoming flick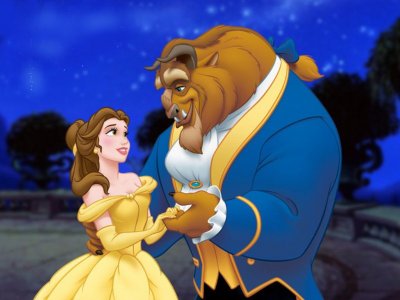 There was a time—a mercilessly brief, sadly fleeting moment in time—when the success of 2010's "Alice in Wonderland" seemed like a flash in the pan. It's hard now, after the success of copycat projects like last year's "Snow White and the Huntsman" and last weekend's "Oz the Great and Powerful," to remember when, exactly, that time
was,
but no matter. Now it seems as though the effects of "Alice and Wonderland" will go on forever, as the "darkly re-imagined fairy tale" has all but become a genre unto itself.
Who would have though that, of the early 3D mega-successes, it would be "Wonderland" that would have the more lasting impact, not "Avatar?" It's been over three years, yet no convincing "Avatar" clones have really had any success. Can anyone name even one? Is that because James Cameron is a more inimitable filmmaker than Tim Burton? Hard to believe.
Anyway, we digress. The latest in the "darkly re-imagined fairy tale" sub-genre will evidently be "Beauty and the Beast," as evinced by this
Deadline
article enumerating the desperate lengths Disney is going to in order to get the project rapidly underway. The studio has reportedly hired Joe Ahearne, screenwriter of Danny Boyle's upcoming "Trance," to craft the script. The project is tentatively titled "The Beast," and, should it ultimately get made, will probably make a bajillion dollars. More details as they become available...