FEATURED POST
'I think most of my vital organs have fallen out of me, and so I need to find them.'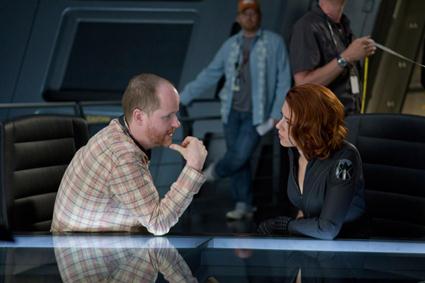 Haggard, hoarse, pallid and yet still talking – the directorial equivalent of "bloody but unbowed" – writer-director Joss Whedon is willing to talk about his new Marvel Comics mega-film, bringing a group of the company's heroes together into one film, but the flesh is a little weakened. Whedon's made his career on big ensemble pieces with snap, crackle and pop-culture fun, but this is the biggest budget and biggest canvas he's ever worked on -– coupled with the fact that unlike "Buffy the Vampire Slayer," "Firefly" and some of his other projects, these aren't his characters. We spoke with Whedon in L.A. about team dynamics, the paradox of special effects, and what he needs to do before even thinking of signing on board for a sequel.
MSN Movies: Looking at your career in a line going from "Buffy" to "Firefly" to this, did you just think of becoming a group dynamics therapist? Would that be easier, or would that just not pay as well?
Joss Whedon: Family counseling? No. Yes? I think certainly I'm not very good at it, because these characters argue all the time.
Tolstoy reminds us that all happy families are alike, but every unhappy family is unique in its own way.
That's true.
What for you is the key of getting into the heart of how this family of people, The Avengers, is unhappy?
That's why I took the job. What makes them unhappy is their own isolation. They are very resistant to the idea of family, of unity, of being a team. Ultimately, that's what ends up defining and saving them.