FEATURED POST
This might be...inspirational?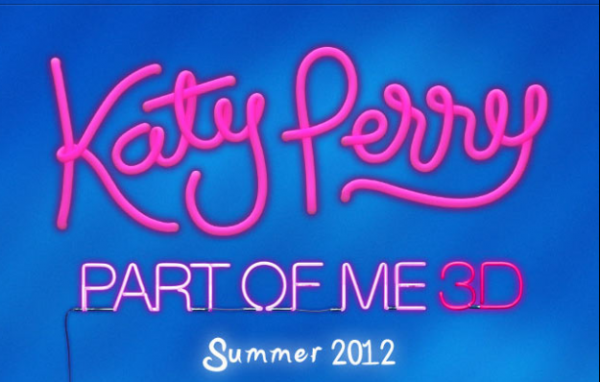 Just this weekend, reigning pop princess
Katy Perry revealed
that her long-talked about 3D concert film, "Katy Perry: Part of Me" would be released in time for the Fourth of July holiday. America! You're a firework! Turns out, Perry was just a bit off, as Paramount has now announced that the film will open on July 5th. Splitting candy-colored hairs on that one! On the heels of Perry's first marketing push for her film (and Paramount's apparent need to correct that release date announcement), the studio has released the film's first trailer.
And it's not what you'd expect.
The film will indeed feature concert footage, beefed up by the added gimmick of 3D, but it looks like "Part of Me" will show more than just, well,
parts
of Perry. This first trailer certainly includes shots of Perry's trademark fun and frisky concerts, but it also shows that film will include much more personal stuff - like Perry's work ethic, her professional pressures, tabloid-splashed personal issues, and a look back at how she got her start (including her Christian background). Is it possible that a Katy Perry concert film will actually be an inspirational music documentary, set to bouncy pop tunes? I'm just as surprised as you are.
Check out the film's first trailer, thanks to
Apple
, after the break.