FEATURED POST
'There are much more horrible things going on in the world than male stripping ...'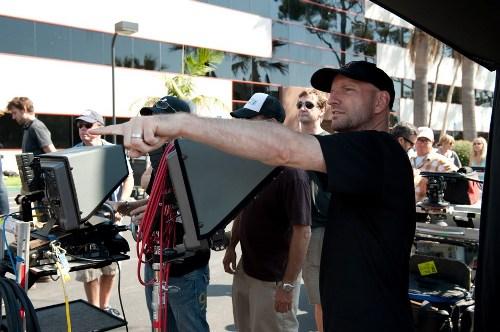 The mail from Warner Bros. Publicity explained that Mr. Soderbergh only conducts 45-minute-long interviews, and politely asked if that was okay. Considering that Soderbergh has made not only this Friday's "Magic Mike," starring Channing Tatum and about the world of male dancing but also "Out of Sight," "Traffic," "Che," "Erin Brockovich," "Sex, Lies and Videotape," "The Girlfriend Experience," "Contagion" and too many other great films to name, it was made clear that talking to him for 45 minutes would not be a problem or concern for this corespondent. 
We spoke with Soderbergh in L.A.; part one of this three-part interview covers Soderbergh's nods to the '70s in "Magic Mike" as well as the aesthetics of stripping, what's changed in the world of TV vs. the world of movies and what, exactly, is wrong with people taking their clothes off for other people who want to pay them to do it?
This movie starts with a seventies WB logo. Was that important? I know that's your call, but is that important or is it just something you do for fun?
Steven Soderbergh: Well, both. I wanted a way of connecting directly to that era of great American films. That, combined with my huge love of anything Saul Bass. I started the process, which I knew wasn't going to be simple, of trying to get the use of that logo, which I'd tried to get before for the "Ocean's" films. I wasn't able to. It just kept getting kicked back way up. You must know this as well as anyone -- when you're dealing with a really well known successful powerful company, you get this sense that, the really powerful people; you don't even know who they are. I know who Jeff Bewkes (Time Warner CEO) is. I know those names that are in the paper, but you find out about these super powerful people that nobody knows that are never in the paper, and they are deciding everything. This thing would just disappear. This question would disappear, and I would get a "No," and I would say, "Well, who said no?" and they would say, "Corporate."
On this one, because I figured for a while as we've all been talking about it ad nauseam, this might be the last Warner Brothers movie I make for a long time, so this time I finally enlisted Jeff Robinov (WB Pictures President). I just explained, "Look, it's a cool thing to do. It's a cool karmic thing to do. It's not going to damage Warner Bros in any way. There'll be one out of twenty people that write about movies will even notice this, but that's fine." He kept pushing, and he finally convinced them to let me do it. It gives me so much pleasure to see it, because I think "Barry Lyndon," you know?
I know that when you were making "Traffic" you talked a lot about "All The President's Men" as something you looked at to go, "Okay, I can get that feel." Was there anything you looked at like that from the seventies for "Magic Mike"?