FEATURED POST
'I got the lucky one, where it's all the third act ...'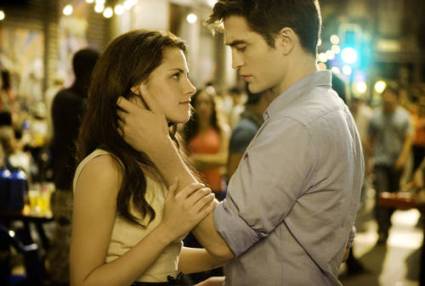 Taking responsibility for the final two films in the smash hit "Twilight" series -- after the executive decision to turn the saga's leviathan final tome into two separate, more filmable chunks -- director Bill Condon has a mammoth task ahead of him. Sure, the movies are almost done, but he's also got to deal with promotion and publicity -- like this pre-release interview -- and an occasionally-too-rab​id fan base ready to pounce. I hadn't seen "Breaking Dawn" prior to this interview with Condon -- but at the same time, if ever a film gave you more than enough to talk about sight unseen, this is it. Condon spoke with us about his grueling schedule, the pleasures of filming a finale, and, yes, how you shoot a scene where, as some wags dismiss, "A werewolf falls in love with a baby."
As you're preparing to release "Breaking Dawn,"  how much time does this take up for you right now? Is this all you're doing for the next several weeks, days? Are you thinking about a next film, or are you just in the middle of it?
Condon: You know what ? It took up 18 hours a day, including weekends, for the longest time until about 10 days ago when we finished. We've all taken a break of two weeks. This is the only thing I'm doing these two weeks, obviously, and just kind of decompressing -- and then we'll start up again on Monday with movie (part) 2, where we're kind of in the middle of putting together a first cut. But, yeah, I'm starting to think about other movies -- but I'll be on this until the end of spring next year, you know?
And how early did you say, 'Sure I can do this, but it's going to be two movies?'
Condon: Well, you know that was a plan that was in place before I got there.
Right, so you have the chance to look like a genius.
Condon: No, no, that idea was someone's idea to do it, and it was right I think, because there's so much that happens in this book, you know?