FEATURED POST
Studios are saying their upcoming films will lure people back in 2012...but they said that last year, too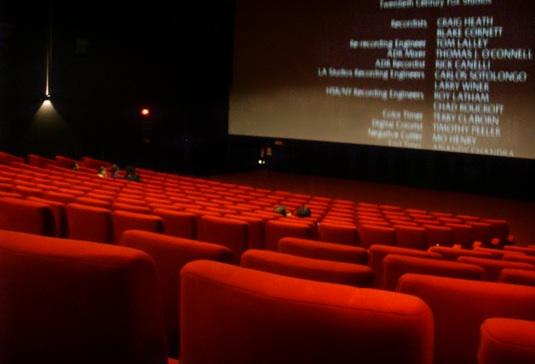 It's been a depressing fall and winter for the movie business. In fact, most studio executives are very pleased to be ushering 2011 to the door. According to an article published Wednesday by the Associated Press, movie attendance reached a 16-year low in 2011. By year's end this weekend, it's estimated that 1.28 billion tickets will have been sold over the course of the year, down 4.4 percent from 2010 and the lowest number of moviegoers since 1995 when 1.26 billion tickets were sold.

The culprits? Some point to lousy product and an abundance of sequels and remakes that people greeted with yawns. But that's certainly not the whole story. There were a lot of excellent films released in 2011 and frankly, with many of the films available for viewing at home or on a variety of other devices shortly after their theatrical release (if not during), the studios may need to rethink the role of traditional moviegoing. Personally, I always prefer seeing a film in a real movie theater, tub of buttered popcorn in hand, but plenty of folks are making do with their gigantic home screens or their miniscule hand-held devices.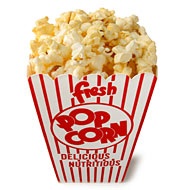 Is the recession to blame? Hard to say, especially with the phenomenal success of certain films this year—both the expected mega-hits such as "The Twilight Saga: Breaking Dawn, Part 1" and "Harry Potter and the Dealthy Hallows, Part 2," as well as several surprise hits including "The Help," "Bridesmaids," "Rise of the Planet of the Apes" and "The Smurfs." Yet many films the studios were banking on performed well below expectations — "Cowboys & Aliens," "Happy Feet Two" and "Tower Heist" to name a few.
Paul Dergarabedian, an analyst at Hollywood.com sounds a note of caution. "I'm not prepared to be Chicken Little yet," he wrote, "but if the films coming in 2012 can't reverse this trend, then I think we need to reevaluate our expectations. We are living in a different world today than we did in the mid-'90s in terms of the technology available to deliver media. That may finally be having an impact."
Probably, but with such guaranteed blockbusters as "The Dark Knight Rises," "The Amazing Spider-Man," "The Avengers," and "The Hobbit" arriving in 2012, movie honchos are keeping their fingers crossed. Hey, even "Titanic" is coming back, retooled in 3D, of course, as well as new entries in a bunch of popular franchises, from James Bond to "Men in Black" and "Ice Age."
What do you think? Will 2012 find big crowds returning to the local multiplex?