FEATURED POST
Michael Arndt also won an Oscar for 'Little Miss Sunshine'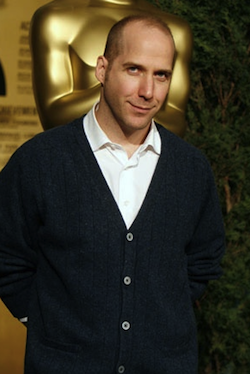 While the cast of the first sequel to "The Hunger Games" will stay the same, not much else will. Based on Suzanne Collins' second book in her series, we've known for weeks that "Catching Fire" will not be directed by Gary Ross, who helmed the first film, and now the script might be getting a re-write from someone previously unconnected to the series. 
THR
reports that Oscar-winning screenwriter Michael Arndt is in talks to come on board to rewrite the script for "Catching Fire." The first draft has been penned by Simon Beaufoy, who has most notably written "Slumdog Millionaire" and "127 Hours." For fans of the Collins' series, those credits don't quite recommend Beaufoy for the job, as his resume is seriously lacking action creds, which will prove essential to much of the film. But Arndt is a weird choice, too, having penned just two films - "Little Miss Sunshine" and "Toy Story 3." That's far from the gritty, atmospheric work that "Catching Fire" demands. While newly signed director Francis Lawrence has some action jobs to his name - including "Constantine" and "I Am Legend" - his attachment isn't yet something to get too excited about.
If Arndt does take the job, he'll need to churn out his work quickly - "Catching Fire" is reportedly shooting later this summer so that it can open in November of next year. 
After the break, check out the official synopsis for the book, which could potentially hold spoilers for those who have not read "The Hunger Games" yet or seen Ross' film.