FEATURED POST
And this is not a comedy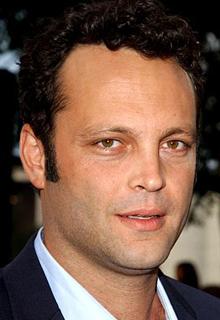 According to
Deadline
, Vince Vaughn is in negotiations to star in DreamWorks' remake of the French-Canadian film "Starbuck," about an immature middle-aged man who finds out he's fathered 530 kids through anonymous sperm donations.
Sounds like either a comedy or a
science-fiction/horr​or
film, but apparently it's a drama.
Some good news for those who are fans of the original—which we didn't even know existed, until now—original director and screenwriter Ken Scott is attached to the remake, as is original co-producer Andre Rouleau. Which we assume would guarantee that this, at least, will be a crass Hollywood cash-in with integrity. 
What do you think, Hitlisters? Could this rise to the level of "Let Me In," the superb American remake of Swedish vampire flick "Let The Right One In?" Or will Vince Vaughn wake up one day and realize, "Wait, I'm doing what?!" and then cancel the project? As always, leave your wildest speculations in the comments...