FEATURED POST
Fox Searchlight picks up her life rights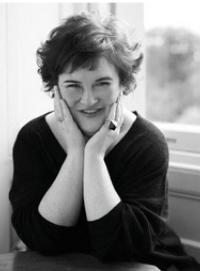 The story of British singing sensation (and "Britain's Got Talent" favorite) Susan Boyle already feels like something straight out of a movie, so it's little surprise that a Hollywood studio has finally decided to just go ahead and turn it into their own film.
Deadline Hollywood
reports that Fox Searchlight recently acquired Boyle's life rights, along with rights to the UK musical "I Dreamed A Dream," which is also based on her life story. "I Dreamed A Dream" charts the entirety of Boyle's life until now and has already earned positive reviews. 
Bing:
Susan Boyle
|
'I Dreamed A Dream'
The planned film would "combine the two to develop a re-imagined filmed version of the musical." Fox Searchlight's Lucas Webb describes the studio's vision as being "a sensitive and honest biopic infused with music." The project does not yet have any talent attached to it either behind or in front of the camera, but it will likely prove to be a plum project for a team interested in both music and human drama. And the role of Boyle could, in the right hands, be some serious awards bait. 
After her jaw-dropping performance on "Britain's Got Talent" in 2009, Boyle's career skyrocketed, and her first album became the best-selling UK debut record of all time. She's been working steadily since, and continues to be a source of inspiration to her millions of fans. Need a reminder of just how striking Boyle's debut was? Check out a clip from her first "Britain's Got Talent" audition after the break.