FEATURED POST
At least according to the film's screenwriter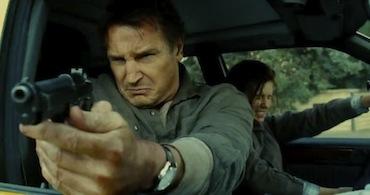 The dust hasn't even settled on "Taken 2's" nearly $50 million opening weekend, and already talk has turned to its inevitable sequel. According to
Hollywood.com
, in an exclusive interview with the film's screenwriter Robert Mark Kamen, 20th Century Fox and producer Luc Besson are already keen on fast-tracking "Taken 3," seemingly ignoring the inconvenient fact that Liam Neeson's Bryan Mills' doesn't have any other relatives left to be kidnapped. 
What do you think, Hitlisters? Should the powers-that-be make a "Taken 3?" What should the plot be? What
could
 it be? A drastic departure, wherein Liam Neeson turns, uh, more unambiguously evil, and starts abducting other people's children? Or maybe gets a job for the secret service, where he has to Or will the franchise just follow the model of "The Hangover" series, and simply keep the premise the same while moving the action to another city? Like Bangkok? Or Amsterdam? As always, let us know in the comments, or tell us on MSN Movies 
Facebook
 and MSN Movies 
Twitter
.