FEATURED POST
Supposedly work out mathematical formula that can predict a movie's success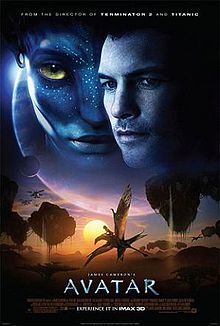 According to
Deadline
, Japanese scientists have created a talking, self-cleaning toilet/iPod dock that can also take BMI readings, track weight fluctuations, and give encouraging fitness tips. Er, no, wait, sorry. We read that wrong. (Although, if true, the above statement wouldn't surprise us.) The article in question
actually
 says that the Japanese have apparently concocted a formula that can predict a movie's success, apparently with some accuracy.
The details? Well, the details are still being kept a closely guarded secret as of now--the Japanese apparently don't want their formula falling into the wrong hands. (Sounds like a movie!) Either that, or they'd prefer that the studios pay them to access such proprietary information. After all, a method for making the sure-fire blockbuster has to be worth, what? Somewhere between the worldwide gross of "Jaws" and that of "Avatar," I'm sure. In any case, the variables involve the money spent on marketing a film, and the time frame in which the marketing efforts are made. Note: quality is evidently not a part of this equation. So... Depressing. We have that to look forward to.
What do you think, Hitlisters? Is a film's success really entirely dependent on its marketing? Does Hollywood have to spend money to make money? (The success of "Bridesmaids" last year and the failure of "Battleship" and "John Carter" this year would seem to obviate that line of argument.) Or have I just stumbled upon the hitherto undiscovered "John Carter"-corollary, which states that a film's success is entirely dependent upon the advertising dollars spent on it, unless it has a stupid title like "John Carter?" Ooh, I should probably trademark that...