Random Email Of The Day
Bust Magazine uses Palin tactics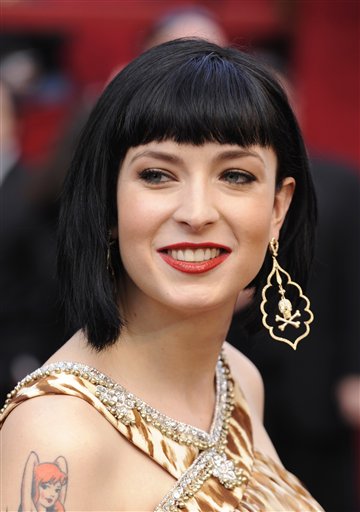 Subject line of this email?
"OH, DIABLO & PALIN FOR PRESIDENT..."
All in caps. Alright, so this has something to do with Diablo Cody I presume and Sarah Palin...for president? I'm certain this is a joke.  And then the email reads:
"We're so excited about all the new, girl-friendly movies, music, fashion, books, and TV shows coming out this year, we had to spread the word with our first-ever  'Fall Preview' issue! Kicking things off is our beautiful 'n' brainy cover gal Diablo Cody, whose new chick horror flick, Jennifer's Body, will be making this a September to dismember. And inside, we've got the scoop on all the latest from the Dead Weather, Regina Spektor, Anna Sui, Fever Ray, and the hilarious Kaitlin Olson from It's Always Sunny In Philadelphia! All this, plus DIY tights, bike fashion, tips on starting your own fashion line, and more? That's right! We've got it, and we can't wait to share it all with you!"
OK, what about that Sarah Palin part? See, they just wanted to get my attention. Well, it worked. As "On Golden Pond's" Katharine Hepburn would say to Henry Fonda -- "Norman! Don't go scaring me like that you old poop!" And "Come here Norman! The loons! The loons!" (I think I'll make this my response to Bust).
In the meantime, here's the trailer for Cody's "Jennifer's Body" which looks...well...I don't know. I will give it a chance, however. I always do. Now pat me on the back, please. Thank you.