GQ ON QT
Quentin Tarantino on 'Basterds,' bloggers and more...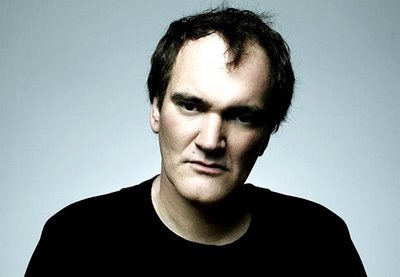 A great GQ piece/interview with Quentin Tarantino in which the writer considers QT's now almost underappreciated influence on popular entertainment:
"Life gives you only so many Elvis moments, and Tarantino's had a few. Real triumphs—the kind that involve The Man with No Name presenting you with some hardware at a film festival just a few short years after you quit your dead-end job at the video store to make movies or die trying, yeah, but also the artistic kind. Pulp Fiction, Reservoir Dogs, sure. But watch both the 'Kill Bill' movies back-to-back and tell me they don't add up to another Pulp-grade masterpiece—Tarantino not just synthesizing but trumping his influences, in a movie that happens to be about getting revenge on your mentor.
"If it's harder now to see him as a game changer, it's partly because he's made maybe a little too much of his cool moments over the years, saying yes to judging 'American Idol,' acting on Broadway, and playing himself in a 'Wizard of Oz' adaptation starring the Muppets. But it's also because of how thoroughly he's changed the game. He's partially responsible for hollow, hyperstylized post-Pulp crime movies from Romeo Is Bleeding all the way up to Smokin' Aces. But some of the best movies of the past two decades feel deeply post-Quentin, too, from the deadpan brutality of 'Fight Club' to the pop-referential ball-breaking of the Apatow gang. The nonlinear storytelling of 'Pulp Fiction' filters down through 'Memento' all the way to 'How I Met Your Mother.' The mainstreaming of QT's trashatarian taste made your local art house—where classy Brit fluff like 'Enchanted April' used to rule—safe for unabashed exploitation flicks from foreign lands, like Korea's 'Oldboy' and Sweden's 'Let the Right One In.'"
Read the entire interview here  -- Tarantino talks 'Basterds,' bloggers and dines at Hollywood's Hamburger Hamlet.