Harry Potter's Heat
Vampires vs. Wizards...who wins?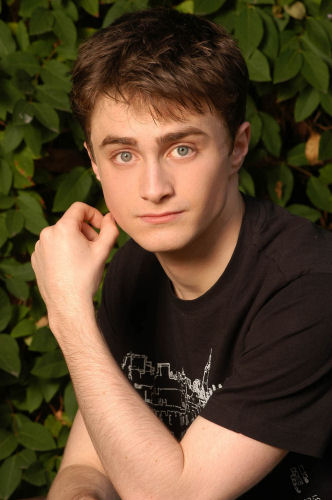 Yes, there's an entire essay considering the heat factor of Harry Potter and uh-huh...I'm posting their highly important query here. Make sure to read this with the vocal intonation and speed of Jon Lovitz:
"Thank Robert Pattinson and 'Twilight,' 2008's hit adaptation of Stephanie Meyer's vampire novel, for that seismic shift.
"Smoking hot vampires are everywhere in Hollywood. These unhallowed hotties have sunk their teeth into our pop culture consciousness. Trust me. The fangs aren't coming out any time soon.
"Pitted against such steamy, supernatural escapism, teen hero Harry almost seems a little too sweet for the current pop zeitgeist.
"A face-off like this also raises one key commercial question: Is Harry Potter still hot?"
For someone who read the entire "Flowers in the Attic" series in the 5th grade, which was highly inappropriate but entirely at 5th grade level (not to take anything from V.C. Andrews) I have no answer for this. I just like how we start these wars -- Wizards vs. Vampires! Sweet magical nerds vs. ridiculously good looking bad boy bloodsuckers! Oh my goodness, who will win? I will try to answer with -- no one wins. Or loses, rather. Doesn't everyone know that all of this stuff is level ten hyper nerdy? Duh.
Go put on some AC/DC and stop thinking about it so much kids. Or, excuse me, AD-dults. I don't think kids are so terribly concerned about any of this.