Brad Pitt Is Ever Gracious
Brad Pitt's interview in BILD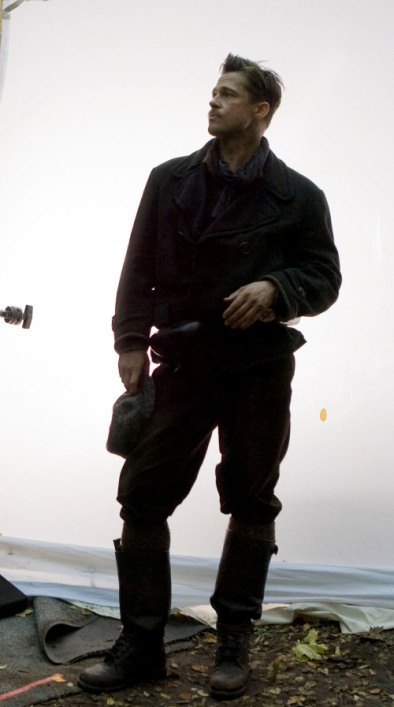 Maybe it was a lost in translation situation or Brad Pitt was just smiling and struggling through this interview with Bild.com, counting down the seconds before he could drink alone and take a nap in his hotel room.
Promoting his upcoming film with Quentin Tarantino "Inglorious Basterds" (what Bild called a "Hitler action comedy"), here's just part of the interview:
BILD: Do you find the time to make love?
Brad Pitt (looks puzzled): What?
BILD: Is it sometimes just the two of you?
Brad Pitt: "Yes we make time for ourselves. It's very important for every relationship."
BILD: How? Do you fly off somewhere?
Brad Pitt: "That's a trade secret!"
BILD: Your answers are very short and quick.
Brad Pitt (beaming): "Ha! I'm a father of six. You have to be quick and focused."
BILD: What car do you drive?
Brad Pitt: I'm not a car person. I like motorbikes."
BILD: You are driving from Berlinto Prague?
Brad Pitt: "Yes for fun! 2 ½ hours just straight on the whole way."
BILD: How many motorbikes do you have?
Brad Pitt: "Sorry, but I've got a problem with that one". He smiles sheepishly.
Read the entire interview here. It's a bit painful but interesting for how well Brad Pitt seems to handle everything. As Mr. Mel Brooks would say, it's good to be the King.