'The Last Airbender'
Is one of the worst movies, ever?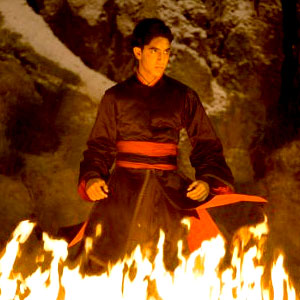 What in god's name happened to M. Night Shyamalan? Like, really? Can he answer? I mean, he directed "The Happening" and no one knew what was happening then. Maybe he does?
The guy directs something of a horror classic to many, "The Sixth Sense," the vastly underrated "Unbreakable" and then, "Signs" (which I loved in spite of the dopey aliens-averse-to-water angle and that whole "SWING!" part), nabs the cover of Time Magazine as the new Spielberg or some such thing and then boom! Swift kick in the pants via "The Village," "Lady in the Water," "The Happening," and now a movie that is already being heralded as one of the worst movies ever, "The Last Airbender."
I don't know how to answer this. I'd have to take a graduate level course to study his movies, observing where it all began to unravel, complete with discussion group and extra cranky teacher's assistant, and I don't see that happening soon.
I do believe, still, that the guy has chops. I will never write a director off. And I still stay "The Happening" was meant to be hilarious -- because if it was, he's definitely still got it.
Anyway, read
E's
look at the latest take on M. Night's newest (which opened yesterday). Perhaps you have some thoughts. And I promise, no final exam.