25 Under 25
Moviefone counts down 25 hot actors under the age of 25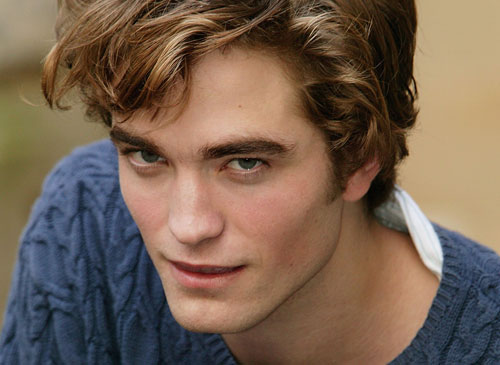 Moviefone features 25 hot actors all under the age of 25. If you've heard of most of them, you're off to a good start, if you've heard of none, obviously you have no children. That or you're the Unabomber. Though, at this point, I bet even he's heard of Megan Fox.
Here's the intro:
"Prepare to feel old. The actors you are about to see have combined for numerous Oscar nominations, hundreds of magazine covers, and billions in box office earnings -- all before reaching the quarter-century mark.
"They're preteen wunderkinds and proven veterans. They've been acting for a dozen years, or just landed their biggest role yet. All get our vote as Hollywood's most exciting young stars, hot today with the potential to be even hotter tomorrow.
"Presenting Moviefone's third annual list of the 25 hottest young stars under the age of 25."
Here's number five, an actor I'm not ashamed to say I like quite a bit ...
Robert Pattinson
Age: 23
Years on List: 2007, 2008, 2009
What He's Done: You don't have to be a 'Twi'-hard to appreciate R-Pattz's smoldering gaze in the first film adaptation of the teen-vampire love story 'Twilight.'
What's Next: The 'Twilight' saga continues; 'New Moon' will hit theaters later this year, and 'Eclipse' -- already filming -- is set for summer 2010. If that's not enough Pattinson for you, also look for him in the 2010 indie romantic drama 'Remember Me.'
Industry Buzz: "Pattinson could have a tidy career for the next few years as a hunky British heartthrob … Don't hold the 'Twilight Saga' against him; he's willing to play against type with roles like Salvador Dali in 'Little Ashes,' and the willingness to take roles like that means he could be working for a long time to come." -- Matt Atchity, Rotten Tomatoes
Read it all here. And what was it that Oscar Wilde said about youth...oh never mind. Viva La Babies!