Venice Loves Nemo
Venice Film Festival Honors Pixar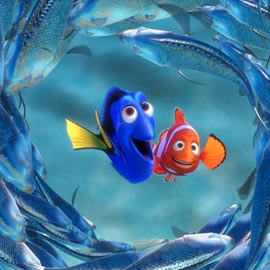 How old is Pixar? I have a feeling the studio will get more of these in the future, but Italy doesn't seem to mind.
They love Nemo:
"The Venice Film Festival's red carpet was festooned with balloons on Sunday to mark the lifetime achievement award for director and producer John Lasseter and his crew of Pixar directors.
"They were rewarded for their work creating a new generation of childhood memories populated with Nemo, Woody and Sulley. It is the first time in festival history that the award honors not just one filmmaker but an entire studio."
Read the entire story here.