And So Begins Comic-Con
Comic Con, 2009 begins and MSN is there to cover it...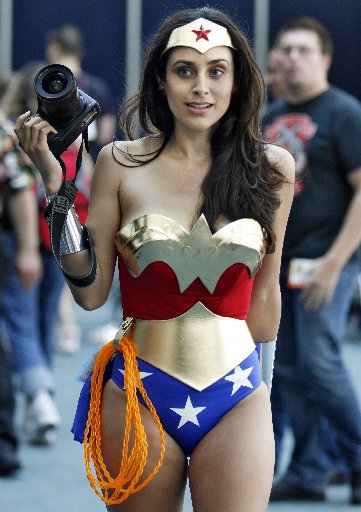 It's summer in San Diego, which means the arrival of Comic-Con International, when fans of comics and genre TV and film descend in tens of thousands; when news and TV stories about comics and comic fans will inevitably begin "Bif! Bam! Pow! Comics aren't just for kids anymore!" (because the specter of that bastard TV show from decades past just will not leave us, no matter how many Watchmen, Dark Knights, Iron Men, or Roads to Perdition clamber into mass awareness).
There will be the usual suspects: the storm of announcements and teasers for upcoming movies based on comic and manga properties (I expect "Iron Man 2" and "Avatar: The Last Airbender" to be the big topics of fan discourse); the movie directors, the TV stars, the musicians, the Hollywood publicity flacks, all clamoring for attention.
These days, you can forget that it's called a comic convention. (An editor acquaintance of mine, a lifelong Marvel collector, lamented to me years ago, "Try to FIND a reasonably priced comic book on the show floor these days.")
There are dealers at the show, to be sure, often specializing in hard-to-find (aka expensive) issues. But the days of quarter bins and cheap comics that a 9-year-old, on his or her first visit to the show, could go spelunking in, coming out with four-color treasures paid for with allowance money? Those days seem to be long gone.
Read the entire piece here.